OUR MISSION: The mission of The System University (TSU), offered exclusively by ICCFA,  is to help counselors and managers become more successful in funeral and cemetery pre-need sales as well as creating a successful Family Service program.
WHAT WE OFFER: When you become a Member of The System University, you'll have access to dozens of  online classes, as well as companion online textbooks and other material which will give managers and counselors a greater understanding of how to be successful in pre-need sales and family service. Plus, you'll have access to a special Members Only area where you'll be able to view and download free material.
Our PRE-NEED SUPERSTORE is stocked with (click on any item in the list to be taken directly to the product):
We also offer LeadTrak, a customer relationship management application specifically designed for funeral homes and cemeteries. LeadTrak is a cloud-based  tool which allows you to store customer and prospect contact information, leads and sales opportunities in one central location, accessible in real time.
OUR FOUNDERS: TSU was founded by David Shipper and Gary O'Sullivan, CCFE, in 2013, based on their successful pre-need sales program "The System." TSU takes their original program steps beyond by supplying interactive online modules with virtual instructors, complete with quizzes and textbooks so counselors and managers are continuously improving their skills.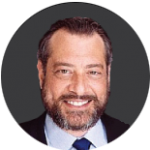 David Shipper
The System University Co-Founder
Co-Author "The System"
David Shipper is a third generation cemetery owner who has owned and managed funeral homes and cemeteries for more than 30 years. Internationally known for his expertise in the industry, he has served as President of the International Cemetery and Funeral Association (iccfa.com) —a 6,000 member organization with members in 23 countries. David was inducted into the ICCFA Hall of Fame in April 2014.
David now owns and operates 10 cemeteries and one funeral home in Indiana (Indiana Memorial Group), and two cemeteries in New York (Rose Hills and King David). Previously he owned 29 cemeteries in Michigan (Midwest Memorial Group).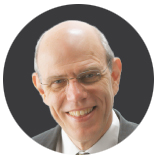 Gary O'Sullivan, CCFE
The System University Co-Founder
Co-Author of "The System"
Gary entered the industry in 1971 and is today president of the Gary O'Sullivan Company, a consulting firm specializing in the cemetery and funeral professions.
Recognized as the Speaker of the Decade by the International Cemetery, Cremation and Funeral Association (ICCFA) in 2000, he received his Honorary Doctorate Degree from ICCFA University in 2008.