The Value of Memorialization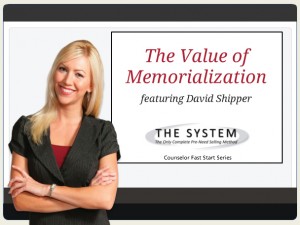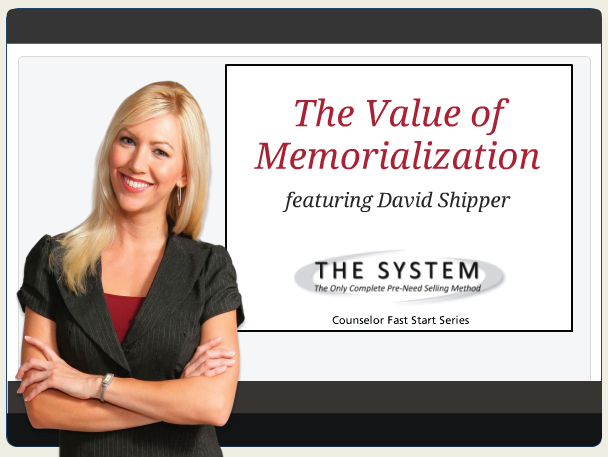 CLASS: In this video module, David Shipper will take counselors through the importance of memorialization and provide viewers with examples of famous memorials that have impacted out country. Once the video is complete, counselors will be quizzed over the material. The quiz is comprised of 10-15 multiple choice, true/false, and fill-in-the-blank style questions. Counselors will have 10 minutes to complete the quiz and are required to score at least an 85% to pass the course. The quiz may be retaken by simply clicking the "Retry Quiz" button on the quiz results slide. Go to course.
SUMMARY: The Value of Memorialization is a memorialization course in the Counselor Fast Start Series. In this course, you will learn the importance of creating memorials for loved ones.